The tap that does it all
A Quooker is pure convenience. It allows you to get 100°C boiling, cold, chilled still & chilled sparkling water directly from tap, all filtered.
Discover the benefits of a Quooker
Nothing wrong with the good old electric kettle or whistling kettle. But when you list all the advantages of the Quooker, there's no competition. This is why a Quooker adds so much to your household.
Flex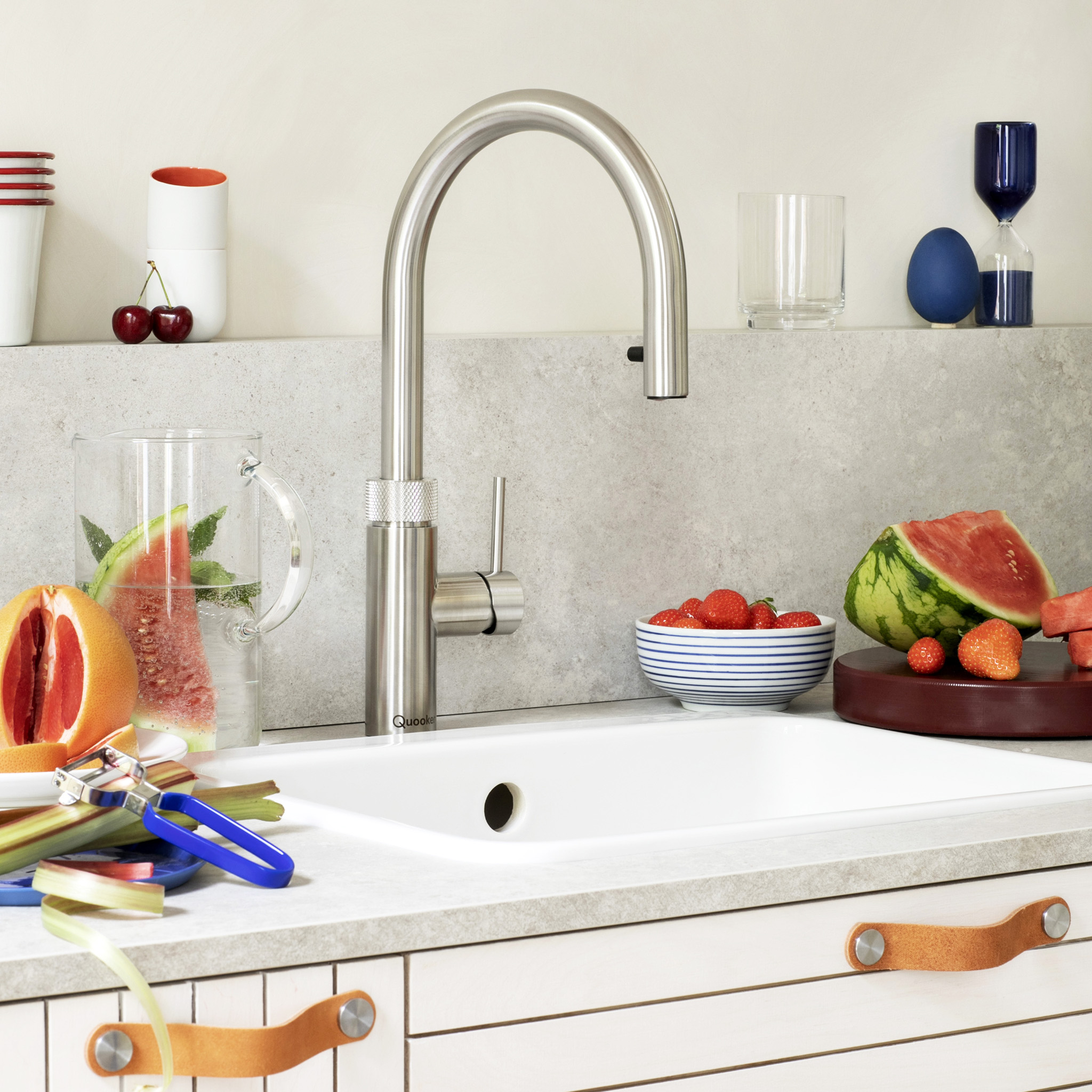 A boiling-water tap and mixer tap in one, equipped with a flexible pull out hose for hot and cold water. This makes it very easy to rinse the sink clean or wash that one cutting board that is just too big.
Fusion
Hot, cold and boiling water from a single tap. Available in the characteristic design, with a square or round spout.
Nordic Twintaps
A boiling-water tap that only dispenses boiling water. You can have it installed on your worktop, alongside your existing kitchen tap. You then have two different taps: a separate Quooker tap from which you can tap boiling water and a normal mixer tap for hot and cold water. Available with a square or round spout.