The 5 most frequent questions
Where can I buy a Quooker?

If you are interested in a Quooker, please contact us by submitting our contact form.

What is a Quooker?

The Quooker system consists of a boiling water-tap on the worktop linked to a small tank in the kitchen cabinet. The water in the Quooker tank is heated to a temperature of 108°C. Consequently it is well boiled. This ensures that all bacteria are removed and it reduces the calcium level which helps, for example, to bring out the taste of tea.

A special active carbon filter inside the tank further purifies the water. When you turn on the tap, the water cools off a bit so that it is still truly boiling when it flows from the tap (100°C).

What is the Quooker CUBE?

Alongside the boiling water-tank Quooker also developed a system for filtered chilled- and sparkling
water: the Quooker CUBE. This is an extra tank that is installed next to the boiling water tank in your kitchen cabinet. The CUBE contains a Hollow Fibre and an Active Carbon filter that purify the water. A CO₂ cylinder connected to the CUBE gives you 60 litres of chilled sparkling water.

Can I get a Quooker in my rental home?

Even when you are renting you can have a Quooker! We will install the Quooker in your kitchen and when you decide to move, we can reinstall the original mixer tap in your old kitchen and install the Quooker in your new house.

Is a Quooker safe?

'Boiling water, straight from the tap. Is that safe?' Actually the Quooker is the safest choice for every household. All Quookers are designed with a number of important safety features, including a childproof handle. The flow of water is delivered as an aerated spray, not a solid jet, preventing the risk of serious scalds or burns. And perhaps most importantly: a Quooker can't fall over, unlike a kettle or a pan. Read more on our safety page.
Contact
Monday – Friday: 09:00 - 18:00
Please contact us by submitting our contact form or sending an email.
Installation
The Quooker comes with a standard two-year warranty. Let us know the serial number on your tank and the type of tap you have, and we will be able to provide you with the best possible service.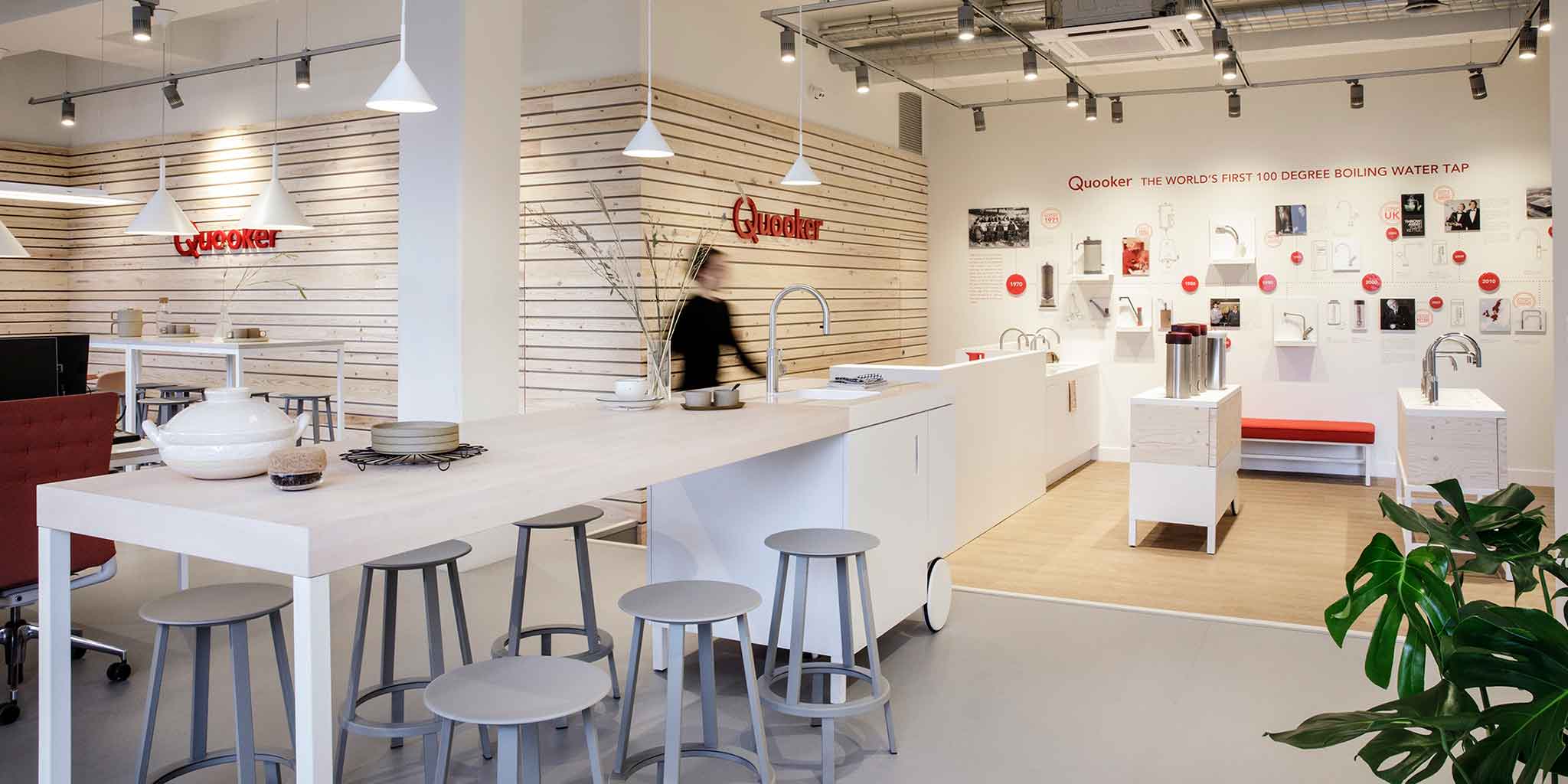 Is your question not listed?
Visit us
Visiting address:
10/F, YF Life Tower
33 Lockhart Road
Wanchai
Hong Kong
Mailing address:
10/F, YF Life Tower
33 Lockhart Road
Wanchai
Hong Kong